Warning
Urantiapedia is a website always in progress that will never be considered finished. Therefore, many of its pages may contain errors. Additionally, some readers' works may be outdated relative to more recent research. Any corrections or work believed to improve the content may be submitted for addition to
urantiapedia@gmail.com
. Other forms of collaboration may also be considered as detailed in
Help
.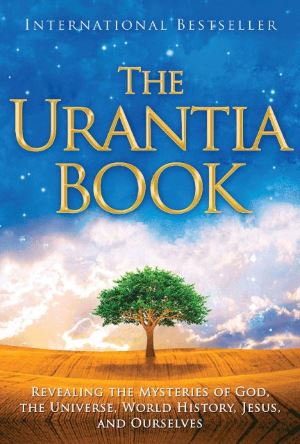 Urantiapedia is a website where to publish, share and collaborate on any of The Urantia Book related content.
The Urantia Book, published in 1955 by Urantia Foundation, presents us with the origin, history and destiny of humanity. It answers questions about God, life in the inhabited universe, the history and future of this world, and it includes an uplifting narrative of the life and teachings of Jesus.
The Urantia Book portrays our relationship with God the Father. All human beings are the sons and daughters of a loving God and therefore brothers and sisters in the family of God. The book provides new spiritual truth for modern men and women and a pathway to a personal relationship with God.
Building on the world's religious heritage, The Urantia Book describes an endless destiny for humankind, teaching that living faith is the key to personal spiritual progress and eternal survival. It also describes God's plan for the progressive evolution of individuals, human society, and the universe as a whole.
Many people around the world have said that reading The Urantia Book has profoundly inspired them to reach deeper levels of spiritual growth. It has given them new meaning to life and the desire to be of service to humanity.
We encourage you to read it and discover for yourself its ennobling message. This Wiki can help you with its reading so we also encourage you to use it and collaborate with it adding new content.
If you want to know more about the book: The Urantia Book.
If you want to read The Urantia Book, use any of these indexes:
If you want to see a complete list of all current content in Urantiapedia use these indexes:
If you want to contribute to Urantiapedia browse the help. In it you have details about how it is planned, project steps, how to contact, user types and current status:
The facility with which the residents of Paradise can consult this vast store of knowledge is solely due to the voluntary and wise efforts of the custodians of knowledge. UB 27:5.5